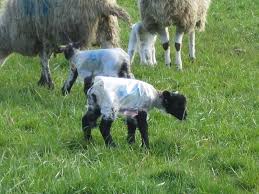 Shearwell Lamb Jackets.
Protect your newborn lambs during early spring weather.
Designed to slip over lambs head and secure by all four legs to give maximum security, comfort and protection.
"Foul weather kills lambs." Protects against hypothermia and lowers mortality rates.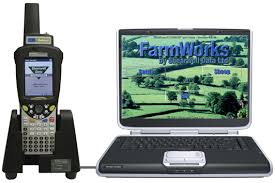 FarmWorks by Shearwell Data software
A complete management software program for Cattle and Sheep. FarmWorks by SDL is a complete management system for the modern farmer who wants to use accurate records to assist in making better management decisions to increase the over al revenue for his/her operation.
Introducing the Shearwell X6 STOCK RECORDER
The Shearwell X6 is the next generation handheld stock recorder device for cattle and sheep. It provides users with a light weight, ergonomically designed device to capture on farm management data. It has the same features and easy-to-use interface as the popular Shearwell G4 Stock Recorder and the ability to have new features added via regular updates.
Like the G4, the X6 is recommended for its speed and accuracy in capturing and recording livestock data.
With its built-in RFID tag reader, you can use the X6 to record breeding, births, weights, treatments, movements and much more. The X6 is rugged, reliable and easy to use. And more importantly its size enables you to carry it in your pocket, so great when you are out on the farm. Once back in the office it will help you stay on top of your record keeping.
It works seamlessly with FarmWorks by SDL to help you plan and manage your livestock more profitably and to produce accurate, neat records and paperwork that help fulfil your statutory requirements.
The X6 Stock Recorder comes with everything you will need to get started.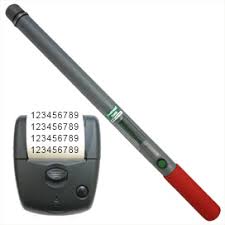 SDL 410 stick reader with Bluetooth.
Powered by 4 AA batteries – rechargeable or standard.
Create up to 26 different groups total 16.000 records.
On screen count – displays the number of animals read.
Bluetooth capability to communicate easily with:
Mobile printers, Computers, Psion Workabout Pro, FarmWorks Mobile for Android Devices and can download existing animals in to FarmWorks by SDL. (printer sold separately)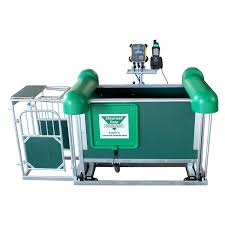 Automatic Drafting Crate By Shearwell Data.
This automatic drafting crate will weigh and sort Sheep by any criteria that is entered in the FarmWorks by SDL Software like breed, sex, age, weight, treatment, location, lambing dates and more.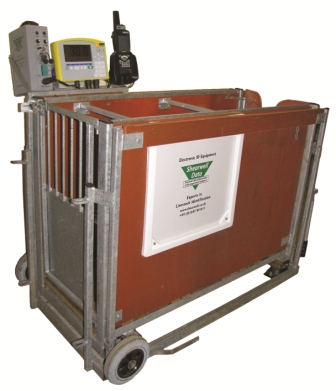 Shearwell Eid Weigh Crate. This weigh crate will automatically read the RFID tag and
record the weight. Comes with wheels to make it more portable.
This weigh crate will automatically read the RFID tag and
record the weight. Comes with wheels to make it more portable.
For current pricing on the Auto Drafter and the EID crate, please contact our office.
Tru-Test Weighing products